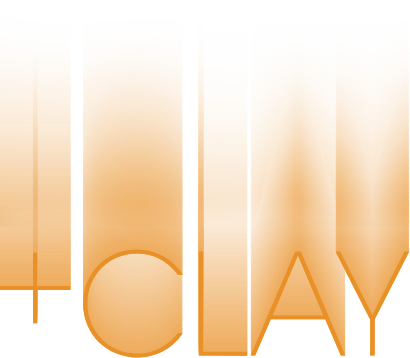 2022
With a soft beginning to the new year, we reflect on a hectic, at times confusing 2021; Rhum + Clay are looking forwards to (fingers crossed) an action packed 2022….
Change. That was the key word for 2021. Everything has changed! Things keep changing. Be ready for change, that's what they tell us. Be adaptable. Embrace change. We were confronted with so much change we even made a show for young people, entitled 'Everything Has Changed'. R + C enters 2022 with a moment of change, with both Exec Producer Sally Cowling and general manager Amy Strike moving onto new and exciting challenges ahead. We thank them for all their hard work and generosity in implementing the solid base from which we attack 2022 from. At R + C HQ: joining co-artistic directors Julian Spooner and Matthew Wells are Aitor Gonzalez as our new general manager, and for Project Dictator we welcome Grace Dickson as producer.
The theatre industry also finds itself in a moment of change, what that change is exactly we are yet to discover, not always negative and definitely at times necessary. Perhaps the most positive and exciting change we have seen is from trail blazing (and R+C associate) institution New Diorama, with their free rehearsal venue NDT Broadgate. It's hard to underestimate the cultural impact this is having and will continue to have for generations of theatre makers to come. You need look no further than the now cancelled Vault festival, (a huge disappointment but an understandable decision) - we'd hazard a guess that well over half of the shows would have at rehearsed at Broadgate, and while they have lost out on performing them this year at Vault, the shows are ready, and they will make their way to the stage, not least thanks to the innovative space in which they were developed. Broadgate is holding a fire to the feet of the rest of the industry by simply placing artists at the heart of everything they do. They continue to not only support but champion the theatre makers and companies of the present and the future. It's also important to give a shout out to The Pleasance, who are making room in their schedule to find a home to so many cancelled Vault festival shows. Be sure to check them out and support the artists involved.
In an epoch in which making and performing theatre is harder than its ever been, its made us ponder what theatre really is and why we do it. What makes a theatre company? The creatives, venues, tech team, box office, the work, marketing teams, producers, audiences? All of the above? Really it boils down to the people that make it happen and the people that come. No other art form engenders such an intense relationship between the creators and the consumers. Theatre is a commitment to come to a space and engage... something very different to lockdown box sets in one's loungewear. We're all getting used to it again.
It's a strange game to be in, one that we still love. At its best theatre is a brilliantly absurd act; an empty space for people to fill with big, strange, slippery and contradictory ideas.
In such times as these we feel fortunate to simply get on stage! First up this year for R+C we're returning to the anarchic clowning roots of our earlier work - though this time with more political urgency. In response to the alarming rise of authoritarian regimes and right wing populism we will perform Project Dictator (or why democracy is overrated and I don't miss it at all). This is a clown show about power, artistic resistance, complicity, and survival. Back in 2019, Hamish Macdougall came to us with the beginnings of an idea of a show about dictators. It sat on our desk in the 'potential but not quite now pile', but last year it felt like not only the right show to do now but absolutely vital. We will be joined on stage by Berlin based Syrian Jazz composer Khaled Kurbeh, a phenomenal musician, composer and performer and one we can't wait for you all to see. It's also important for us to acknowledge the support of Arts Council England, who are supporting this production and who have supported our work as a company since 2012. Its just a fact that we wouldn't be here without them, so thank you Arts Council England.
It feels dangerous to look too far ahead in such precarious times, we've lots of exciting projects bubbling away on the back burner, so let's focus on the here and now and doing what we do best; prancing around on stage! On March 29th we open Project Dictator at NDT and we can't wait! See you all soon…..
R + C