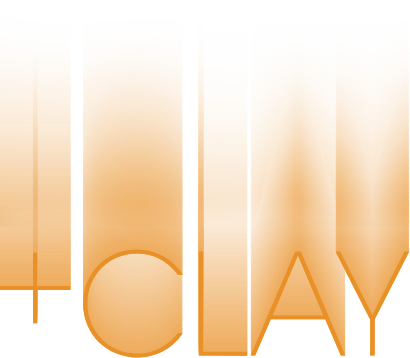 Off-stage, our education programme has become a central plank of the company's work, with every workshop an extension of our creative process. What that means is that we celebrate the unique skills that each participant brings and give them tools to create collaboratively . We overlay this with a form of the Lecoq pedagogy, giving participants a physical vocabulary that can be used to devise their own theatre.
Julian Spooner and Matt Wells, the company's two co-Artistic Directors, are experienced teachers and have created bespoke performance, technique and devising workshops for numerous universities and professional training institutions. Here in the UK Rhum + Clay have delivered workshops for the National Theatre and the Old Vic. Internationally we have delivered workshops in Venezuela, Brazil, Canada, Kazakhstan and Australia.
All workshops can be adapted to suit the age and ability of participants
ARTISTS DEVELOPMENT
"A shapeshifting, body popping, mesmerising performance; drilled to perfection."
Matt Trueman, WhatsOnStage on Mistero Buffo
30TH JUNE - 1ST JULY TWO DAY INTENSIVE
We've taken 11 years of professional experience and condensed it down into a two day workshop. Participants will be immersed in the Rhum + Clay creation process; from point of departure and inspiration to performance. We've specifically created a devising experience that reflects our playful, inventive and physical approach to making theatre.
Over the two days we will cover:
How we adapt creative stimulus for the stage
Ensemble story telling
Physicalising existing dramatic text
Creating and performing with musicians
Playing with the role of the audience
This workshop is suitable for theatre makers, actors, writers, choreographers, directors, improvisers and creative practitioners who want to develop their practice and meet new collaborators.
When & Where
30 June & 1 July, 10am - 5pm, at The Castle in BOLD Elephant, 21 St George's Rd, Elephant and Castle, London SE1 6ES. BOLD Elephant is a 1 minute walk from Elephant & Castle underground.
£110 per person
Limited %100 burseries for individuals from underrepresented backgrounds
Contact us at [email protected] to register
SCHOOLS & COLLEGES
"Excellent – very engaging workshop, professional, structured expertly, and with tangible outcomes; probably the best visiting workshop we've had."
Angela Timms, Teacher, Tiverton School
#1 Devising from Scratch
Inspire your students and kickstart their devising process. Using the foundations of the Lecoq pedagogy as a launchpad for creation, we'll guide your students through improvisation, movement analysis and ensemble creation tasks to:
Explore and employ different stimuli as the inspiration for their own original pieces

Devise through improvisation

Create using core Lecoq principles of movement & collaboration

Cooperate effectively to produce work with their peers
"The workshops were meticulously planned and tailored absolutely to the needs of the students. This meant that the students were able to create drama, based on an excellent understanding of physical theatre techniques"
Dave Salter, Teacher, West Exe Technology College

#2 Making a Text Physical
From page to stage, we'll explore how to bring scripts to life and enhance your students' performance skills by creating a dynamic physical language. Students will learn how to:
Physicalise naturalistic text (eg. Arthur Miller, or a text of your choice)

Physicalise Greek tragic text as a large ensemble

Devise and improvise in response to a script

Cooperate effectively to perform work with their peers
BESPOKE WORKSHOPS
"Incredible clown skills"
THE STAGE on MISTERO BUFFO
THE CLOWN
We've partnered with Fourth Monkey Drama School to launch a brand new, unique and bespoke short course on Clowning. Spanning 3 months, participants will begin with learning the clown 'state'; through training, playing, games and exercises. During this period of exploration participants will be encouraged to discover and develop their own clown. The course culminates in a period of creation in which the group will devise pieces of clown theatre, to be presented to the public with a final show.
The Clown is a new part-time course open to anyone aged 18+ and meets weekly during term time. Spaces are limited, so that we can provide a personal approach to the training.
The course commences on January 30th 2023, details on the second instalment coming soon.
About our Workshops in Caracas:
"Rhum + Clay left an important mark in Venezuela. For the first time, a group of young actors, eager for knowledge, had the opportunity to receive a workshop on Physical Theatre techniques, of which they didn't have much knowledge. The workshop developed by Julian and Matt exceeded the expectations of all the participants who had the opportunity to be part of this unique experience. Julian and Matt connected with them in an unimaginable way. They demonstrated not only teaching experience and skills, but also a deep sense of humanity, sensitivity, commitment, excellent communication skills and inspiration. We hope to have them back soon; definitely there is a 'before' and 'after' to their visit to Venezuela."
AURAMARINA LAZARDE, HEAD OF ARTS, BRITISH COUNCIL VENEZUELA
"At the heart of our training programme is an emphasis on allowing students to use their natural playfulness as a tool to work with others, create characters and engage with the larger themes within theatre"
JULIAN SPOONER, CO-ARTISTIC DIRECTOR