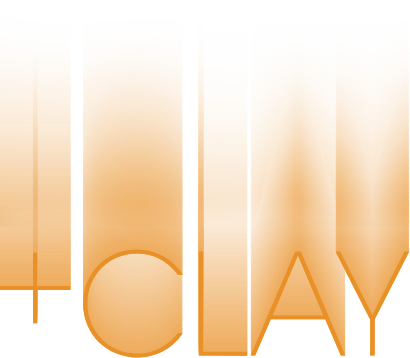 Mistero Buffo
Currently available for touring in the UK and internationally in 2022, for both indoor and outdoor venues
Created with permission from the Dario Fo Estate.
The production, an adaptation of Dario Fo's seminal solo play, opened in Edinburgh in 2018, selling out its four-week run and winning The Stage Award for Best Performance for Julian Spooner. Re-imagining the central character as a Deliveroo worker at the heart of the gig economy gave the piece a new topicality, something that has only been underlined this year as the pandemic has highlighted the vast economic inequalities that exist in Britain.
Critically acclaimed, the production toured the UK and internationally at the small scale in 2018 and 2019 and remains very much in demand. As a result of the pandemic, it has now been adapted to work in outdoor as well as indoor spaces. This seems particularly apt, since this was often where Dario Fo himself performed it: in town squares, in car factories, in football stadiums...
---
Rhum + Clay bring to the stage Dario Fo's seminal masterpiece, MISTERO BUFFO – a daring and explosive rallying cry for the disenfranchised.
A travelling storyteller, another employee of the gig economy, rushes from his last delivery of the day to recount ancient tales of Jesus and his life... however these versions aren't like any you've heard before. Darkly comic, sometimes tragic and always subversive, MISTERO BUFFO takes aim at those who manipulate truth and belief for power and control.
Supported using public funding by Arts Council England.
Cast & Creatives
Written by Dario Fo
Translation by Ed Emery
Additional material by Nicholas Pitt & Julian Spooner
Director: Nicholas Pitt
Designer: Emily Bates
Lighting Designer: Geoff Hense
Music and Sound Designer: Jon Ouin
Performed by Julian Spooner
Stage Manager (Tour): Rachel Pryce & Jasmin Cole
Producer (Edinburgh Fringe & Tour): Hannah Tookey
Publicity Design: Rebecca Romero, Guy Sanders
Photography: Luke Forsyth
With thanks to: The Dario Fo Estate, Arts Council England, David Byrne, Ellie Simpson, Alex Lui, Sophie Wallis, Helen Matravers, Gemma Hattersley, Sophie Cullen, Rebecca Romero, Guy Sanders.
PRODUCTION HISTORY
Jan 2018: New Diorama Theatre, London
Aug 2018: Underbelly Cowgate, Edinburgh Festival Fringe
Oct-Nov 2018: Arcola Theatre, London
Spring 2019: UK Tour
Tolmen Centre (Falmouth), New Wolsey Theatre (Ipswich), Worthing Theatre, Ventnor Exchange (Isle of Wight), Pegasus Theatre (Oxford), Exeter Phoenix
July 2019: Theatre de Colombier, France
★★★★★ "Julian Spooner is simply outstanding"
BRITISH THEATRE GUIDE
---
★★★★★ "Miraculously good theatre"
EDINBURGH GUIDE
---
★★★★★ "Go and see this show right now"
BROADWAY BABY
Julian Spooner // Photography: Luke Forsyth
Julian Spooner // Photography: Luke Forsyth
Julian Spooner // Photography: Luke Forsyth
Julian Spooner // Photography: Luke Forsyth
Julian Spooner // Photography: Luke Forsyth
Julian Spooner // Photography: Luke Forsyth