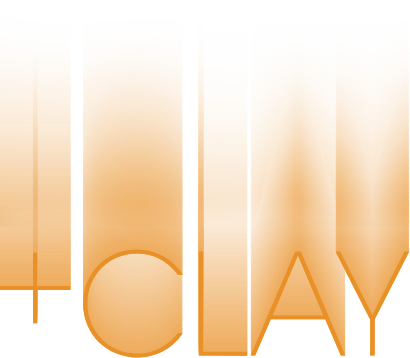 Developed in association with New Diorama Theatre and Redbridge Drama Centre.
Additional support by St James Theatre.
This ground-breaking production explored a trans man's journey to masculinity, it was devised by Rhum + Clay and written by Kit Redstone. Presented first at the New Diorama Theatre in London in Autumn 2016, the piece was chosen to be part of the August 2017 British Council Showcase in Edinburgh and the February 2018 Vault Festival in London. In Edinburgh it won Best Theatre Production at The Pleasance and continues to tour internationally, most recently to Canada & Venezuela.
---
What does it mean to be a man or a woman? Is gender innate or is it nurtured?
Kit Redstone is in a unique position - having transitioned from female to male in his early thirties, he has experienced adult life on both sides of the gender fence, giving him the opportunity to notice what differences there are in how he is treated by society - what he gains and what he loses by becoming a man. One year after his first injection of testosterone, Kit is perceived completely as a man. However, with this triumph comes a crisis of masculinity: what kind of man is he?
Drawing on autobiographical experiences, TESTOSTERONE is the true story of Kit's first entrance into a male changing room at the age of 33. What first appears as a routine ritual of four men changing after a work-out, transforms into an epic coming-of-age tale. This is Kit's quest for an identity in an environment that displays every form of masculinity - the good, the bad, and the absolutely toxic - and offers very little space to hide.
Supported using public funding by Arts Council England.
Supported for international touring by The British Council.
Cast & Creatives
Conceived by the Company and written by Kit Redstone
Director: Julian Spooner
Movement Director: Matt Wells
Associate Director: Douglas Rintoul
Lighting & Sound Designer: Geoff Hense
Set & Costume Design: Alberta Jones
Cast:
Kit Redstone as Kit
Daniel Jacob (NDT & Edinburgh Fringe) / William Donaldson (UK/International tours) as Diva
Julian Spooner as Marlon Brando
Matt Wells as Sportsman
Stage Manager: Trini León
Producer (Edinburgh Fringe): Jolie Booth
Publicity Design: Alberta Jones
Photography: Luke Forsyth, The Other Richard
PRODUCTION HISTORY
Nov 2016: New Diorama Theatre, London
Aug 2017: British Council Showcase, Edinburgh Festival Fringe
Feb 2018: Vault Festival, London
2018: UK Tour & Reach Northern Tour
2017 - Present: Internationally touring, including to Kazakhstan, Brazil, Canada & Venezuela.
★★★★★ "A daring, funny, brilliant play"
A YOUNGER THEATRE

---
★★★★★ "Showcases voices rarely heard on stage"
WEST END WILMA
---
★★★★★ "Truly fantastic theatre"
LONDONTHEATRE
---
★★★★★ "A terrific understanding of the process of self-realisation"
CULTURE WHISPER
Julian Spooner & Daniel Jacob // Photography: The Other Richard
Matt Wells, Kit Redstone, Daniel Jacob & Julian Spooner // Photography: Luke Forsyth
Julian Spooner, Matt Wells, Daniel Jacob & Kit Redstone // Photography: The Other Richard
Kit Redstone & Julian Spooner // Photography: The Other Richard
Daniel Jacob, Julian Spooner, Kit Redstone & Matt Wells // Photography: The Other Richard