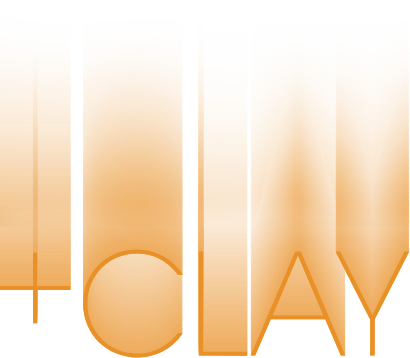 The War of the Worlds
Currently available for touring in the UK and internationally in 2022 and 2023
Originally commissioned by New Diorama Theatre.
Co-produced by Brighton Festival and HOME Manchester.
Supported by China Plate, Corn Exchange Newbury, The New Wolsey Theatre and Redbridge Drama Centre.
THE WAR OF THE WORLDS is a new play, devised by the company and written with Isley Lynn. Dealing with the creation, allure and implications of 'fake news' and moving between the worlds of Orson Welles' infamous 1938 radio broadcast and that of contemporary podcasters, it contains an award-nominated sonic landscape from Benjamin Grant (recent work with Complicite, The National Theatre, The Wardrobe Ensemble and, currently, Schaubuhne Theater, Berlin).
The production opened in London, selling out a five-week run in London and a four-week run in Edinburgh. It is touring at the midscale in the UK and internationally in 2021-22.
---
"No-one would have believed in the early years of the twentieth century that this world was being watched..."
But we did believe.
We believed that Martians landed in New Jersey. We believed a water tower was an alien war machine. We believed a man walked on the moon. We believe everything the internet tells us and now the end of the world is being broadcast live...
There is nothing more alluring than a good story. When Orson Welles adapted The War of the Worlds, he wanted to create a thrilling radio drama that would 'feel' real. In fact, it felt so real that it caused hysteria amongst a public just getting used to the outside world invading their living rooms via the radio. Fast forward to 2016, and the internet has replaced the radio as the medium through which we make sense of the world. We remain just as susceptible …
Inspired by H.G. Wells' sci-fi novel and Orson Welles' classic radio play, this legendary science fiction thriller is playfully reimagined for our era of Fake News and 'alternative facts'.
Supported using public funding by Arts Council England.
Cast & Creatives
Created by Rhum + Clay and written with Isley Lynn
Directors: Hamish Macdougall and Julian Spooner
Movement Director: Matt Wells
Set & Costume Designer: Bethany Wells
Sound Designer: Ben Grant
Lighting Designers: Nick Flintoff and Pete Maxey
Video Designer: Iain Syme
Cast (New Diorama): Mona Goodwin, Julian Spooner, Amalia Vitale, Matt Wells
Cast (Edinburgh Fringe): Jess Mabel Jones, Julian Spooner, Amalia Vitale, Matt Wells
Cast (Tour): Gina Isaac, Jess Mabel Jones, Julian Spooner, Matt Wells
Production Manager (Tour): Neil Starke
Technical Stage Manager (Tour): Paul Milford
Deputy Stage Manager (Tour): Jessica Dudley
Stage Manager (Tour): Carys Davies
Stage Manager (NDT & Edinburgh Fringe): Lucy Adams
Executive Producer: Sally Cowling
General Manager: Amy Strike
Producer (NDT): Hannah Tookey
Publicity Design: Rebecca Pitt
Photography: Jamie Macmillan, Luke Forsythe, The Other Richard
Marketing Consultant: Emma Martin
PRODUCTION HISTORY
Jan - Feb 2019: New Diorama Theatre, London
Aug 2019: Pleasance Forth, Edinburgh Festival Fringe
2021/22: UK and International Tour
★★★★★ "An enjoyable, humorous, action-filled 80 minutes"
EVERYTHING THEATRE
---
★★★★ "Funny and clever... an impressive production"
WEST END WILMA
---
"An otherworldly ensemble of mischievous shapeshifters"
EXEUNT MAGAZINE
---
BEHIND THE SCENES
Check out this interview with our writer for a glimpse into how we created The War of the Worlds!
Isley Lynn, Writer
Jess Mabel Jones, Gina Isaac, Matt Wells, Julian Spooner // Photography: Jamie Macmillan
Julian Spooner & Jess Mabel Jones // Photography: Luke Forsythe
Gina Isaac, Julian Spooner, Matt Wells, Jess Mabel Jones // Photography: Luke Forsythe
Gina Isaac, Matt Wells// Photography: Luke Forsythe
Julian Spooner, Gina Isaac, Jess Mabel Jones // Photography: Jamie Macmillan